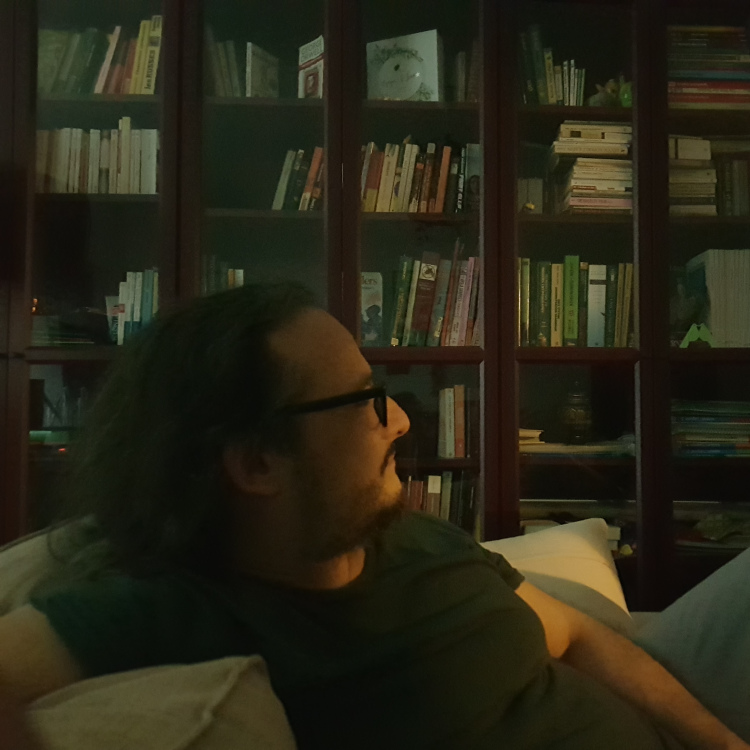 Luca Saiu
I'm a computer scientist, free software hacker and GNU maintainer, living somewhere in or around Paris, France. Born in another country, I have developed a strong aversion to the very idea of a nation and every flag.
Thirty-something, I don't eat meat, I've quit smoking cigarettes, I got rid of my car and I'm very happy no longer having one.
I'm a scientific rationalist and an Atheist.
---
About me
[still incomplete]
More information about who I am and what I do.
---
This page explains how you can write me or meet me.
---
All of my recent published software is free software. Here you can find information about my ambitious projects such as GNU epsilon and Marionnet, and some minor things as well.
---
You can verify that my GPG-signed messages actually come from me, and get my SSH public keys in case you want to let me access your machines. I also publish information about the self-signed certificates used on this server.
---
My occasional musings on technical and non-technical issues.
---
You can find my PhD thesis and my academic papers here.
---
I often give talks, on technical and political matters. You can find most of my presentation slides here.
---
I've taught at LIPN, Université Paris 13 between 2008 and 2012, and briefly at EPITA in 2014. Starting from September 2015 I'm back at Université Paris 13, teaching full-time at its University Technological Institute.
---
I organized the 2013 edition of the GNU Hackers Meeting, in Paris.
---
This page contains some recordings of my instrumental performances.
---
I translated a few non-peer-reviewed articles about security and espionage written by others into the language of the country where I was born.
---
About this server
My server hosts this web site, my mail infrastructure plus some other things not meant for public use. I'm now setting up GNUnet services and a Tor exit node, for the benefit of the global community. Those relay services connect to the outside world from their own IP address, 82.221.139.190.
---
---
---
Copyright © 2012, 2013, 2014, 2015, 2016, 2018, 2019 Luca Saiu
Verbatim copying and redistribution of this entire page are permitted provided this notice is preserved.