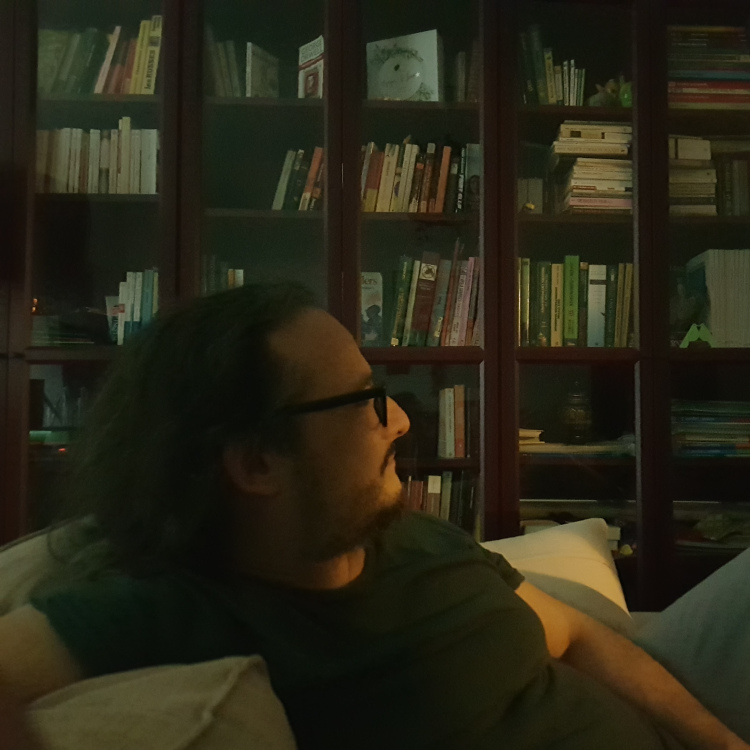 Luca Saiu
I am a computer scientist, free software hacker and GNU maintainer.
Among other things I am an Atheist. There used to be a longer summary of my positions in this paragraph, but the deep disgust I have developed for every single mainstream stance has convinced me to avoid pledging any allegiance.
---
More information about who I am and what I do.
---
This page explains how you can write me or meet me.
---
All of my published software since the early 2000s is free software. Here you can find information about my more ambitious projects such as GNU Jitter, GNU epsilon and Marionnet.
---
Here you can find some minor or old hacks, of course released as free software they they are software at all.
---
You can verify that my GPG-signed messages actually come from me, and get my SSH public keys in case you want to let me access your machines.
---
---
News
2023-09-27: New talk: Jitter — a low-level introduction, given in occasion of the GNU Project's 40th Anniversary in Biel, Switzerland.
2023-08-07: Blog post p≡p-mail-tool: easy privacy for email with existing Mail User Agents, or p≡p is working with Gnus!.
2023-07-21: New talk p≡p-mail-tool: Using p≡p for email with ordinary mail clients — A status report with some personal opinions, about pEp-mail-tool.
2022-11-09..21: I published make-gallery and wrote about it in a blog post.
2022-10-24: Blog post about the topic of the previous item and its implications: SMTP, OrangeWebsite and using your own computing resources.
2022-10-14?..16: the SMTP service was disrupted by sudden and very questionable configuration changes by OrangeWebsite, my hosting provider. Mail sent to the domains ageinghacker.net and saiu.ch while my SMTP server was made unreachable has been delayed for many hours; messages did not bounce only because I was quick to act. There were other problems later as well: OrangeWebsite is really annoying me.
2022-10-02: E. and I organised the 2022 edition of the GNU Hackers' Meeting in İzmir, Turkey. The event took place on October 1st and October 2nd.
2022-05-28: I let some log file fill the entire server filesystem by mistake and some services, notably email, have not been working between around 2022-05-18 and 2022-05-28. Every service is now back up.
2022-03-28: I have given up on self-signing X.509 certificates, and just switched to one of the dumb "popular" CAs in order not to be too penalised by search engines. The web server for ageinghacker.net, aginghacker.net and saiu.ch now serves the same content over HTTP and HTTPS.
Again, I emphasise how I did this so as not to get ageinghacker.net penalised by search engines. I remain adamant that Certificate Authorities are a terrible idea.
2022-05-14: E. and I got married: see the blog post Hackers getting married.
2022-03-10: Blog post GNU Jitter and GCC: the fun of playing with fire.
2022-02-19: Blog post Opernhaus Zürich does not deserve you.
2022-02-17: Blog post There is no freedom day if freedom is conceded from above.
2022-01-16: ageinghacker.net now hosts a Gemini capsule at gemini://ageinghacker.net and a Gopher hole at gopher://ageinghacker.net.
In order to see recent blog posts you can also subscribe to the RSS feed or the Atom feed. People who are only interested in certain topics may check the blog index for a separate RSS and Atom feed specific to each tag.
---
---
---
Copyright © 2012-2016, 2018-2023 Luca Saiu
Verbatim copying and redistribution of this entire page are permitted provided this notice is preserved.